Editor-in-Chief Features the New West Factory in Sunset Magazine!
April 29, 2020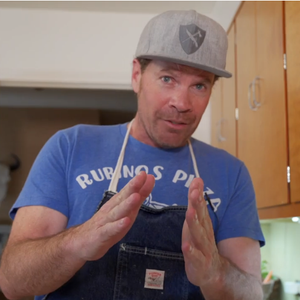 "On the Cutting Edge: The Making of the West's Best Knives."
Check out the Editor in Chief of
Sunset Magazine's
in depth feature
about his tour of the New West factory in Victor.
Right before the pandemic locked down the country, Editor in Chief of
Sunset Magazine
,
Matt Bean, expressed interest in taking a tour of the New West KnifeWorks factory. It turns out Matt is also an avid snowboarder, so we invited him to hike and ski the Teton Pass with us as well! After sharing the glorious backcountry, we shared the latest glories from the factory with him, (particularly our upcoming pocketknife, the Glory Folder.) He wrote an in-depth feature about the experience, accompanied by a quarantine video of Corey's DIY, home-sharpening tips.
"...reviewers universally wax rhapsodic about the unique alloy of form and function that lies at the heart of each blade, the durable yet elegant handles; the near-impervious surgical steel. But 
Sunset
 got there first, with 
a 2001 piece that Milligan credits with helping to launch his brand
 from part-time passion to full-time pursuit. 'A good knife is the making of a cook,' we said then, while 'a beautiful knife is a cook's joy."
Matt Bean, Editor-in-Chief,
Sunset Magazine.